Here's the problem with the scale.
It loves to play mental games with you.
Sometimes it wants to make you feel good and it will show you what you want.
Other days it wants to break your confidence and have you feeling like you're wasting all of your hard work.
It can be so hit and miss and it's hard to know what's going on.
So in today's post, you're going to learn what effects your scale weight and how to get the most accurate measurements.
What Effects The Numbers
Let's say you've been eating well all week.
You're tracking your food, you're being consistent with your training and you're doing everything right.
You step on the scale in a weeks time and you're 1kg heavier than you were.
What the hell happened?
A few things could have thrown your scale off and given you false results.
Fluid Retention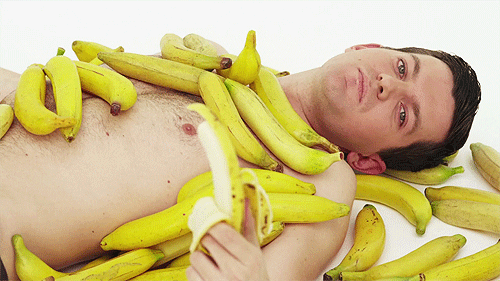 The biggest problem that you're most likely facing is that you're holding more water. The reason you'll be holding more water is most likely because of…
More Fibre – Since you've started eating more "clean foods" you're more likely eating more fibre and fibre adds bulk to your food. If you're having more fibre, vegetables and fruit you've just started increasing the volume of food you're eating. This means you've just got more food in your stomach than you did before and you're now heavier.
More Sodium
Extra sodium (salt) in your diet can cause your body to hold more water. If you've been adding more salt to your food or you've started eating ready-made meals from meal prep companies you're eating a lot more sodium than usual. Foods like soy sauce, salted nuts, smoked meats and fish etc all have high amounts of sodium.
Stress  
Another reason you might be holding more water is due to stress. When your body is in a calorie deficit and in a stressed state it doesn't want to reduce any water weight and it will hold on to everything. When you're already stressed due to work and now this is happening, your body will hold water. This is why you could be in a calorie deficit but your weight is the same. Stress just causes you to hold extra water retention.
Increased Carbohydrates 
Here's a little fact about carbs. The more you eat, the more water you hold. Every gram of carbohydrate you consume, your body retains about three grams of water.
That means if you're eating 200 grams of carbs a day, you're holding an extra 600ml (roughly) of water.
All of these factors are what could be causing you to hold more water than usual.
Your Menstrual Cycle –
If you're a woman, your menstrual cycle is going to affect how much water you hold. There's usually a time of bloating from fluid retention immediately before and during their menstrual period. Studies have shown that fluid retention peaks on the first day of menstrual flow. It is lowest during the mid-follicular period (the middle phase of your cycle) and then gradually increases over the eleven days surrounding ovulation.
Knowing this, it might be a good choice not to weigh yourself around your heaviest times.
Weighing Yourself At Different Times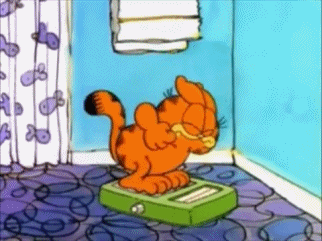 The easiest way to throw off your scale weight is to weigh yourself at different times. If you only weigh yourself when you're at the gym and that changes day to day depending on the time you go, then your weight is going all over the place.
Think about this, you finish eating dinner and you go to bed.
You then have 8 hours without food. You wake up, take a dump and then get on the scale. That is the lightest you're going to be for the day.
This is because the food you've eaten has been broken down and you've just had a deuce and got rid of the excess stuff.
So let's say when you weigh yourself in the morning and you're 80kg.
Then if you were to go about your routine, as usual, you drink your coffees (because no one ever drinks just one), eat your food, sit at work all day and then it's 5 pm.
You then make it to the gym and you decide to weigh yourself.
You're now 1.2kg heavier than you were in the morning.
This is simply because you have eaten and drunk liquid during the day and it's given you a higher number on the scale.
This may sound obvious but I still see so many people weighing themselves at the end of the day or in the middle of the day.
If you want the most accurate results then your best bet is to weigh yourself at the exact same time in the morning after going to the bathroom.
Getting The Most Accurate Readings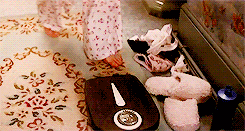 If you want to get the most out of your scale and to know if you're actually losing weight, here's what you need to do.
Firstly, buy yourself a cheap pair of digital scales. Stop relying on gym scales because there are too many variables to worry about (timing you're coming in etc) and you're best off reducing your variables.
Once you buy your scales make sure you keep them on a flat wooden/tiled/concrete surface that's not on a slant. The reason for this is again when there's a variable like a carpet or slight slant in the floor you're going to throw off your results.
Once you've brought your scale and found a place to keep it, your next job is to weigh yourself daily and record that number in your notes app on your phone.
Wake up, go to the bathroom, weigh yourself.
Just keep weighing yourself every day and recording your numbers.
Now after a week or weighing in, you can find your weekly average.
The weekly average is the total weight (add up all of your weigh-ins) and then you divide that number by 7.
Once you find your average weight, you can now compare that week to week. This gives you a much more accurate estimate of knowing whether you're making progress or now.
One thing to be aware of with daily weigh-ins is that you can't let one high day throw you off. Remember what I mentioned above, you haven't gained weight, it's most likely because of one of the other factors.
Don't let one day affect the way you feel or make you feel like you've done something wrong.
If your weekly trends keep going down, you're on the right track.
FREE FITNESS GUIDE
If you want a free fitness guide to help kickstart your summer body and help that scale weight go down, then I've got the perfect thing for you. Click here to download it now.